I found out about two talented textile designers and I want to spread the news. Some of their work appeared on
Kickan & Conkers
, one of the blogs that I read faithfully.
The textile work of Swlvya and Dorota is bulky, daring and unapologetic. Almost magnetic, I would say. You can find something for both masculine and feminine interiors, and it would certainly match sophisticated, white spaces as well as darker, moodier rooms.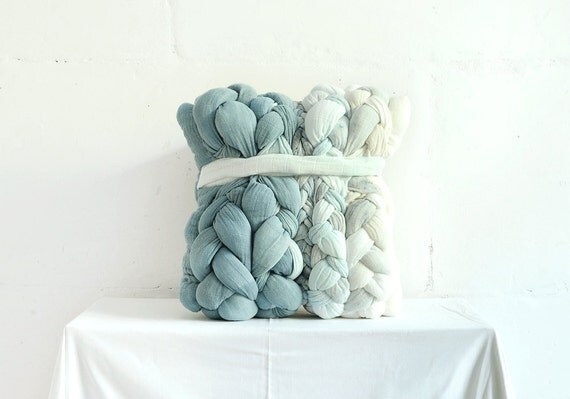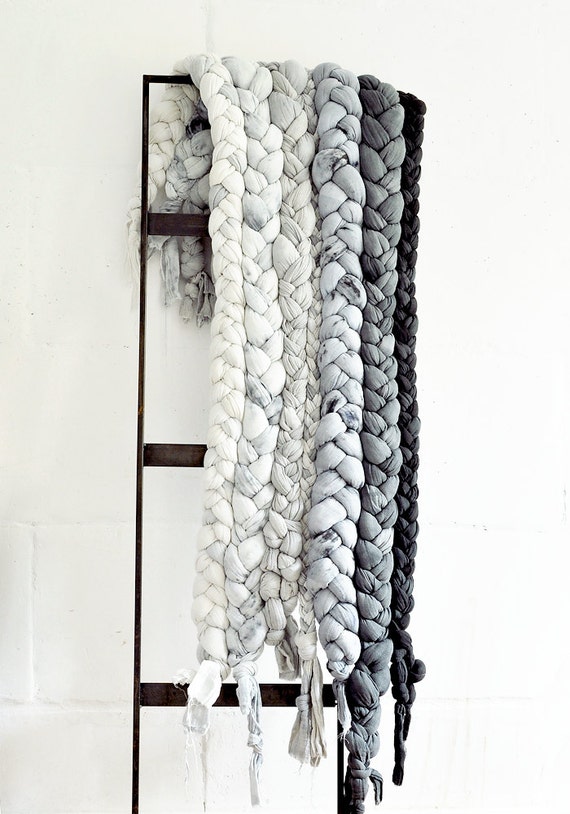 Every piece is unique, hand-dyed and sewed by hand.
And I'm still dreaming about that braided headboard.
This is their blog: Projekt-i.
This is their Pinterest.
This is their website.
And their Etsy shop.
Here's where I would see their work showcased:
1. In this warm, coastal-inspired living room in Spain.
2. As headboard/backdrop against this grey wall on the Cosy Home blog.
3. To break down and blend in with the palette in this deep blue and black&white bedroom.